From Farm to Table
Farmer and the Cow

BC Pioneers saw the benefit of raising cows to provide milk and meat to a growing population.
I

mprove

d Transportation

Early advances in transportation of milk had a huge impact on the dairy industry in BC.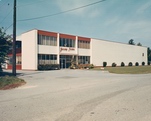 M

ilk

Processing

Milk plants, once small operations, have grown to become large and sophisticated.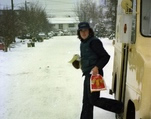 H

ome milk delivery was once the primary source of fresh milk to homes in BC.